Panic Selling in the US and Canada -- Opportunity Knocking?
Boy, talk about investors being easily spooked. The news that
China's market lost 9% of its value
-- the biggest drop in 10 years -- has rippled around the globe like a shockwave.
Even uranium stocks are taking a hit. And they were immune to the sell-off in Australia.
This reeks of panic selling to me. Now the million-dollar question is, it that something big and bad knocking at our door, or it that opportunity knocking? Especially in uranium stocks -- I was afraid that the stocks were taking off so fast that many investors might decide not to put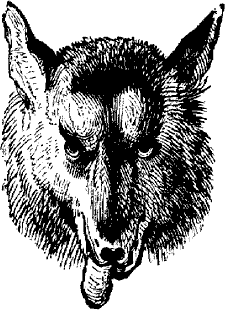 their money to work, even though the potential upside is enormous. Well, if that's what was holding you back, here's your second chance.
So how long will this sell-off last? One day, two days, three, a week? Or is there a Big Bad Wolf out there that is finally knocking at our door, and we are about to tumble into recession? Personally, I believe the Commodity Supercycle can kick any Big Bad Wolf's ass. That, and the fact that the selling in China was sparked by profit taking, tells me this sell-off should run its course sooner rather than later.
Labels: China, commodity supercycle