Easy Come, Easy Go
From the Bloomberg News Service today ...

1) Nov. 22 (Bloomberg) -- Platinum slumped the most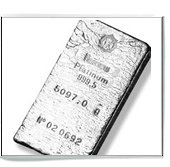 in more than six years in London, declining from a record, as some investors doubted the prospect of an exchange-traded fund being introduced for the precious metal.

XX Sean's note -- it was just two days ago that platinum SOARED the most in six years. I'd hate to be one of the guys who bought that rally. Ouch. But if you did, don't worry too much. It should work out eventually. Anyway, it's hard to put too much stock in market action in a holiday week -- that's why most of us don't trade around the holidays.

2) Nov. 22 (Bloomberg) -- Crude oil fell more than $1 per barrel after an Energy Department report showed that U.S. oil and gasoline inventories jumped. Crude-oil stockpiles rose 5.16 million barrels to 341.1 million in the week ended Nov. 17, the report showed. The gain left supplies the highest since the week ended June 30. Gasoline inventories rose 1.41 million barrels to 201.7 million, the first increase in six weeks. Analysts surveyed by Bloomberg News expected a 700,000 barrel oil supply gain and a gasoline drop.

XX Sean's note -- again, just yesterday we saw prices of crude jump after shipments through the Alaska pipeline were cut by 65% and OPEC growled about cutting production again. Well, I'm still waiting for oil to close over the $62 area before I turn bullish again.